This card was created using a sketch from an online group where I'm a member.
The palm leaves and bananas are 3-D popped for that added effect.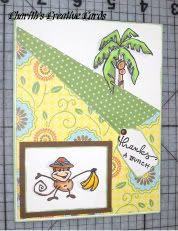 On the inside, the whole monkey is 3-D popped!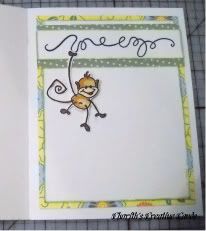 Remember: A picture is worth a thousand words, but it uses up three thousand times the memory!
Have a great day!